ISA Technical Training Opportunity: CyberSensors: Advancement in Automation CyberPhysical Security (IC87C)
NOTE: Onsite/In-person delivery
CEU Credits: .7
Course Hours: 8:00 a.m - 4:00 p.m.
Certification of Completion: A Certificate of Completion indicating the total number of CEUs earned will be provided upon successful completion of the course.
Description:
The industrial processing and manufacturing world face considerable technical and practical challenges as it strives to provide safe, secure, profitable operations in a wide range of settings with varying levels of automation. In many instances where new sensors and instrumentation technology are being developed for specific use cases identified by the manufacturers, the vendors arrive at solutions that require remote access, may or may not require interoperability with legacy equipment. Perhaps even more importantly is that such system designs and associated operational processes come into direct conflict with cybersecurity demands. The issues – technical, logistical, programmatic – associated with cybersecurity for automation systems continue to expand in scope and urgency. This is driven by the increasing use of network-centric components and instrumentation that is integrated into modern DCS, SCADA, Cloud-Edge and IT/OT systems. This has led to greater capability and connectivity from the advancements of sensors in industrial technologies with a clear need of cybersecurity. This course provides the student with the placement and usage of CyberSensors in your overall strategy.
Who should attend?
Project Engineers
Maintenance Supervisors and Technicians
Analyzer Supervisors and Technicians
Measurement Technicians
IT/OT Security Professionals
SCADA and Automation Engineers
Red Team/Blue Team Penetration Testers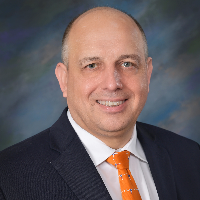 Steve Mustard, PE, Eur Ing, CEng, CAP, GICSP, CMCP, FIET
ISA Instructor